About Sense Art Catering.
Where It All Began
Chef Allan Blaize founded Sense Art with the help of his partner Vanessa Figueroa in March of 2019, after realizing that he can express his passion for cooking through so many presentations and creations that are possible thanks to having a caterer.
Full Service Caterer
Sense art as a company has a wide variety of options and styles for choose the perfect menu for your event as well as rental all the equipment. We are a full service caterer which means that you can coordinate all of the services you need like: lights, tents, dance floor, music, flowers, balloons and entertainment. We count with a complete team of professionals to assist your guests as chef, sous-chef, waiters and bartenders.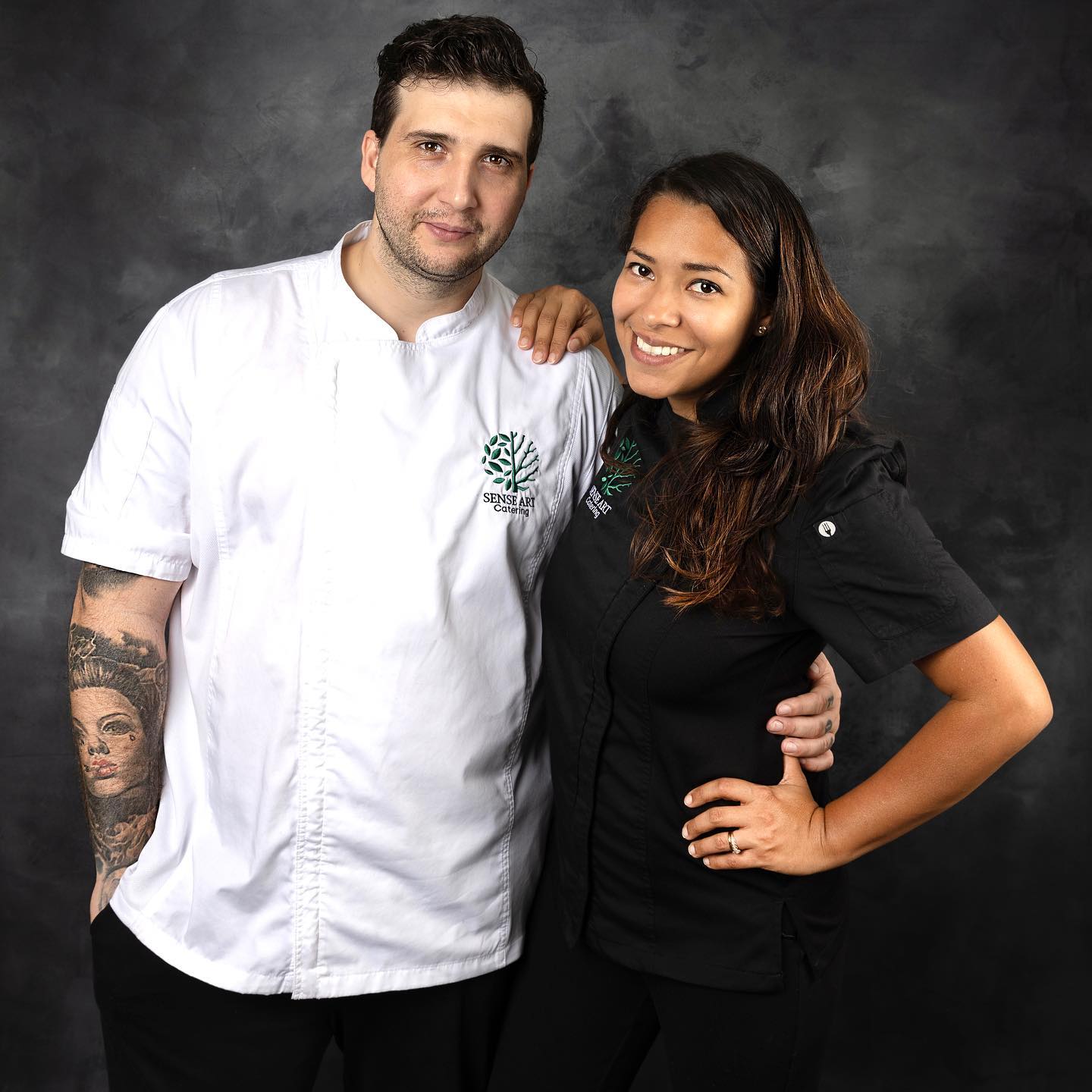 ALLAN BLAIZE
Founder and Executive Chef
Born in Lyon, France, he started his culinary journey at 15 year-old studying in ENSP culinary school, after graduating he start gaining experience as a second cook in a three-stars restaurant Alain CHAPEL in Mionnay, France, after, as manager at the chocolate maker of SEVE. Later, becomes part of the official pastry team of the world famous pastry Chef Pierre HERME in Paris, France. After a few years, Allan's desire to travel and his eager to face new challenges carried him all the way to Bora Bora as sous chef executive for the 5 stars hotel St Régis. Allan's passion for culinary art and tropical weather leads him to Miami, FL, where he founded his own caterer Sense Art.
VANESSA FIGUEROA
With background of merchant family, Vanessa born and raised in the capital city of Caracas Venezuela, has a long experience in sales and customer service obtained through many years of helping her relatives in the family business. At her 20, she managed to set up her own business together with her siblings, two clothing stores in a busy shopping mall in the city. At 23 year-old, she graduated as a journalist from Santa María University with a mention in corporate communications, where she started to feel love for event management and production. In 2016, decided to expand her horizons and move to Miami, where she continues becoming and entrepreneur thanks to Allan in the creation of the Caterer, gaining experience in the last years in Event Production and event planing, taking care of this field with all the clients that use Sense Art full services for their events.